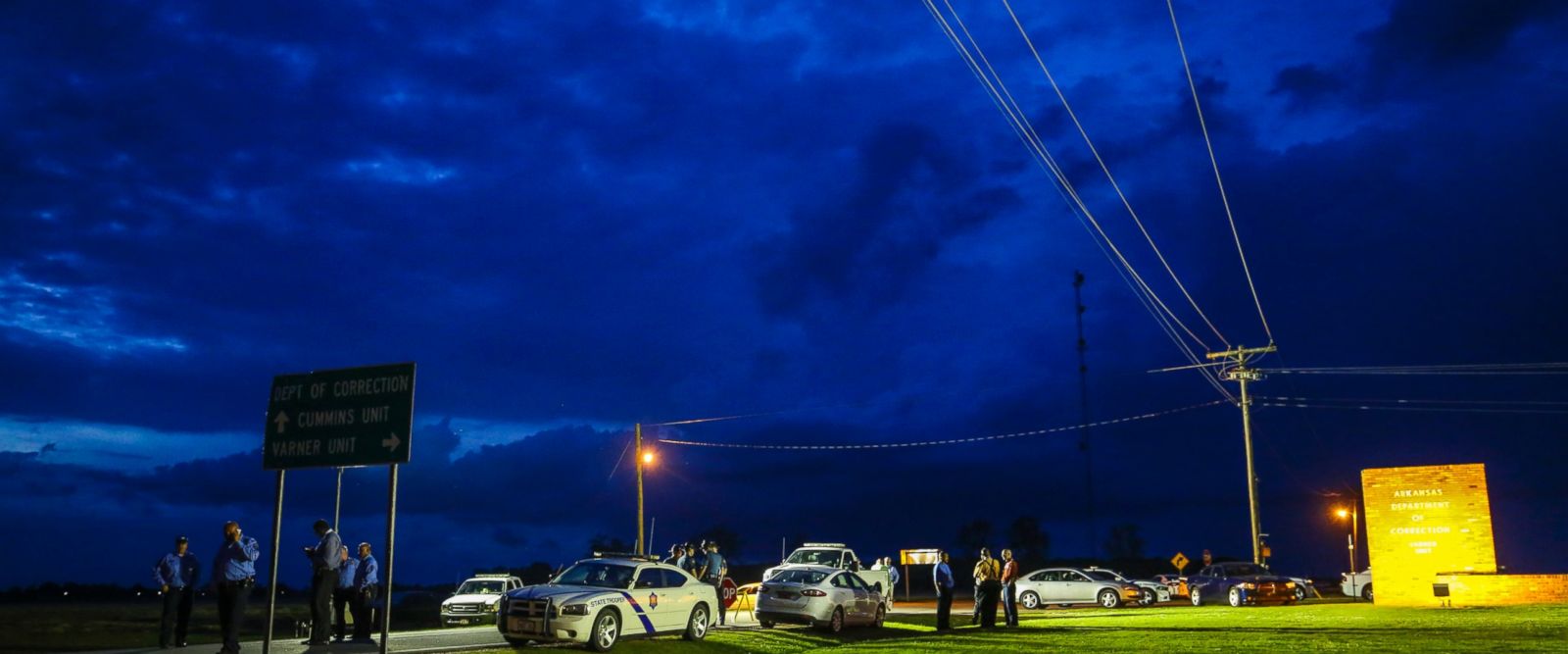 The state of Arkansas carried out its first execution in 12 years on Thursday just before midnight, after a series of rejected appeals that reached all the way up to the Supreme Court cleared the way for 51-year-old Ledell Lee to be put to death by lethal injection.
The execution took place after several last-minute appeals temporarily postponed the execution, which was initially scheduled for 7:00 p.m. CST.
Arkansas Attorney General Leslie Rutledge said that a federal appellate court had "denied all requests from inmate Ledell Lee for a stay of his execution," in a Twitter post at shortly after 9:00 p.m., noting that a temporary stay issued earlier by the Supreme Court remained in place while more appeals were considered.
But after 11:00 p.m., the Supreme Court issued orders denying the outstanding appeal requests, allowing the execution to proceed.
According to on-site reports from ABC station KATV, the Arkansas Department of Corrections said the first drug was administered at 11:44 p.m., and Lee was pronounced dead at 11:56 p.m.
Lee was sentenced to death in 1995 for the murder of Debra Reese, who was beaten to death inside her home. Lee and his attorneys have maintained his innocence in the crime.
The ACLU and the Innocence Project have contributed to Lee"s defense. His attorneys appealed for a delay in his execution so evidence from his criminal case could be released for DNA testing.
Arkansas originally planned to carry out a series of eight executions over the span of just 11 days — an unprecedented number in such a short amount of time — before one of the drugs it uses in lethal injections expires at the end of the month.
Legal challenges had until Thursday night prevented the state from following through on any of them.
The Supreme Court played a key role in Thursday"s execution. In his first votes since joining the court, Justice Neil Gorsuch joined the conservative majority in denying multiple requests to stay Lee"s execution.
"Why these eight? Why now?" Justice Stephen Breyer wrote in his dissent. "The apparent reason has nothing to do with the heinousness of their crimes … the reason the State decided to proceed with these eight executions is that the 'use by' date of the State's execution drug is about to expire."
ABC News" Darren Reynolds and Jim Hill contributed to this report.