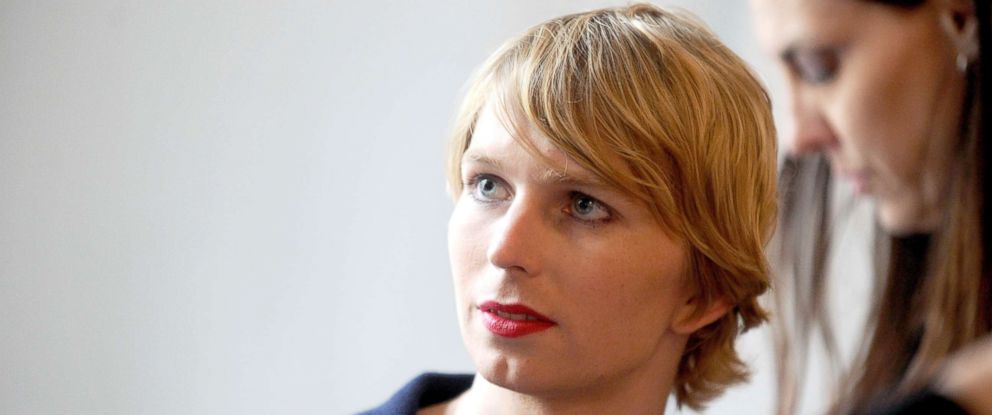 She"s the lady in red.
Former U.S. Army intelligence analyst Chelsea Manning was photographed by celebrity shutterbug Annie Leibovitz for Vogue"s September issue, typically the largest and most influential issue of the year.
Leibovitz photographed Manning, 29, on a beach in a red Norma Kamali swimsuit.
"Guess this is what freedom looks like," Manning captioned the photo on Instagram.
Manning was convicted in 2013 for leaking classified material to WikiLeaks, and was sentenced to 35 years in military prison. She was released in May after former President Obama commuted her sentence days before he left office.
The Oklahoma native acknowledged she was transgender the day after she was sentenced, but she remained in the all-male prison for the entirety of her incarceration.
Below, excerpts from her Vogue interview:
ON HER NEW LIFE
"It"s not like I"m living in fear or anything. I'm so glad to be out and about and walking around."
ON HER PRISON READING MATERIAL
"I missed seven years of fashion, but I went through every season in a magazine!"
ON GROWING UP "DIFFERENT" IN CRESCENT, OKLAHOMA
"I knew that I was different. I gravitated more toward playing house, but the teachers were always pushing me toward playing the more competitive games with the boys. I spent so much time wondering, "What's wrong with me? Why can't I fit in?""
ON REGRETTING COMING OUT EARLIER AS TRANSGENDER
"That's the part of my life I replay the most: whether or not, living in Maryland and seeing a therapist [at age 19], I could have finally been able to say, "This is who I am; this is what I want to do." It was the first time in my life when I really considered transitioning. But I got scared. I really regret the fact that I didn't know or realize I already had the love I needed, especially from my aunt and sister—just to seek support."
ON THE REACTION TO COMING OUT AS TRANSGENDER
"I was honestly a bit surprised by the outpouring of love and support that I got," she says. If there was backlash, too (and there was), she doesn't seem to have registered it—a tellingly upbeat response from a woman who now sprinkles her tweets with hearts and rainbows."
ON WRITING A MEMOIR
"I'm trying to tell the story as if it was happening now and you're with me."
ON RUNNING FOR POLITICAL OFFICE
"I'm certainly not going to say no, and I'm certainly not going to say yes. My goal is to use these next six months to figure out where I want to go."
ON HER MANTRA
"I have these values that I can connect with: responsibility, compassion. Those are really foundational for me. Do and say and be who you are because, no matter what happens, you are loved unconditionally … Unconditional love … It is OK to be who I am."